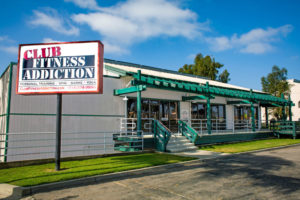 Club Fitness Addiction is now OPEN for workouts!
With 8000 square feet of space, Club Fitness Addiction is one of the largest facilities of its kind in Orange County, complete with private training, free weights, cardio, spinning, pilates, and barre classes.
For inquiries, message Sandy at (714) 274-3532.
We've been a locally owned and operated facility for the past 15 years and we don't believe in contracts that tie you down for years.
We have a great selection of clean and user friendly equipment to help you reach your health and fitness goals.